Awards
Jacques and Pauline Couture of Westfield, have been mainstays of Vermont agriculture since 1970, operating the 425-acre Missisquoi Valley Farm in Westfield, Vt., with 70-plus milking cows. The family farm has been certified organic since 2007. They also operate the successful Couture's Maple Shop and Bed & Breakfast, selling their world-famous Vermont maple syrup, harvested from 7,500 taps and promoting Vermont Agri-tourism. Over the decades, Jacques has worked hard to ensure Missisquoi Valley Farm is sustainable and productive, even in the toughest of economic times. Coupled with the support and expertise that Pauline brings to all facets of the operation, from field to barn to their store and B&B, they are a formidable force in making Vermont agriculture the best it can be.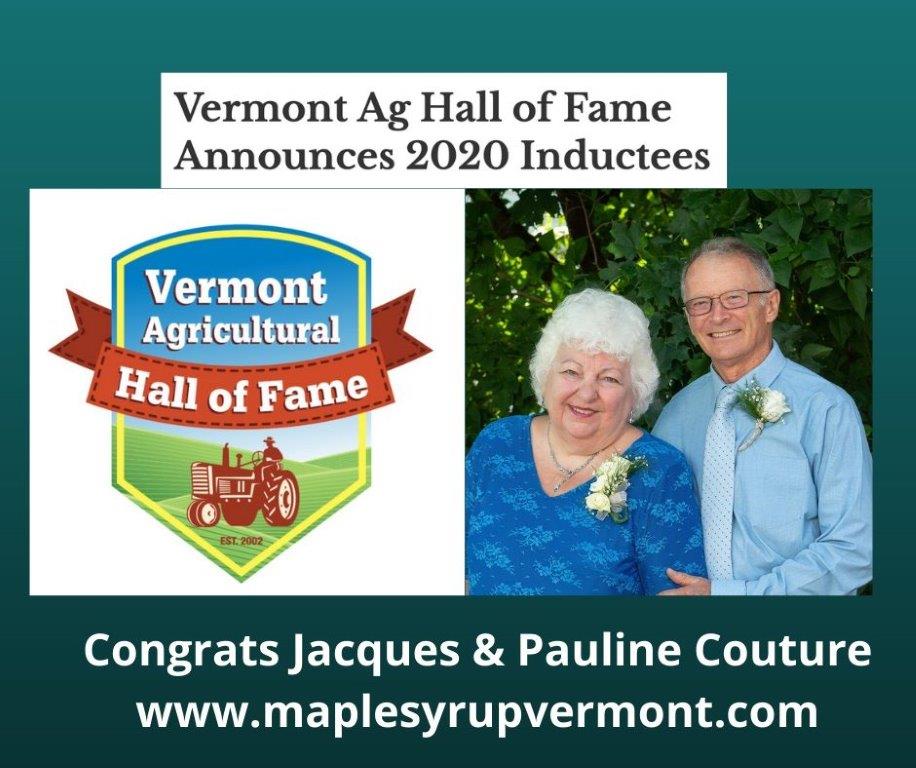 Their service goes well beyond the boundaries of their 425-acre farm. It extends to Jacques' work in financial services that support agricultural businesses statewide, to the couple's volunteer work in conservation, scouting, church programs,  FFA, USDA and more. Jacques and Pauline are recognized leaders in the Vermont Sugar Makers Association and were named 2014 Outstanding Sugar Makers of the Year. As one nominator noted, "they selflessly support Vermont agriculture as a way of life. Over the decades, the Coutures have worked closely with industry trade groups and environmental agencies to ensure the survival of their farm as well as others throughout Vermont."
Their farm is conserved by "Vermont Farmlands For The Future" and is a New England Green Pastures winner. They are working with a young, eager business partner, Dave Myers, who came on board in 2013 to help ensure the continued success of the farm after they retire. A testament to their hard-work and love of family, the Couture's celebrated their 52th wedding anniversary, have six children and 12 grandchildren.